Pollara and the Troisi cinema
Pollara, to the west of the island, is synonymous with Il postino, the last film starring Massimo Troisi before his early death in 1994. Many scenes in the film are set in Pollara, and it is also possible there to visit the famous house of the poet Neruda (played by Philippe Noiret) from the film.
Pollara is a magic place. Traditionally secluded, this Malfa suburb lies on a natural bay, actually an ancient volcanic crater. And in Pollara, there is the Fishing Village, a unique place to spend a day by the sea, accessible via a path and some flights of steps.
La casa de "Il Postino"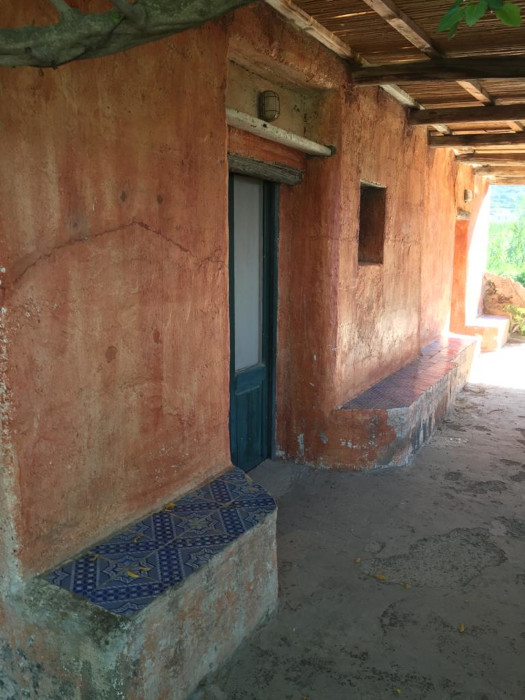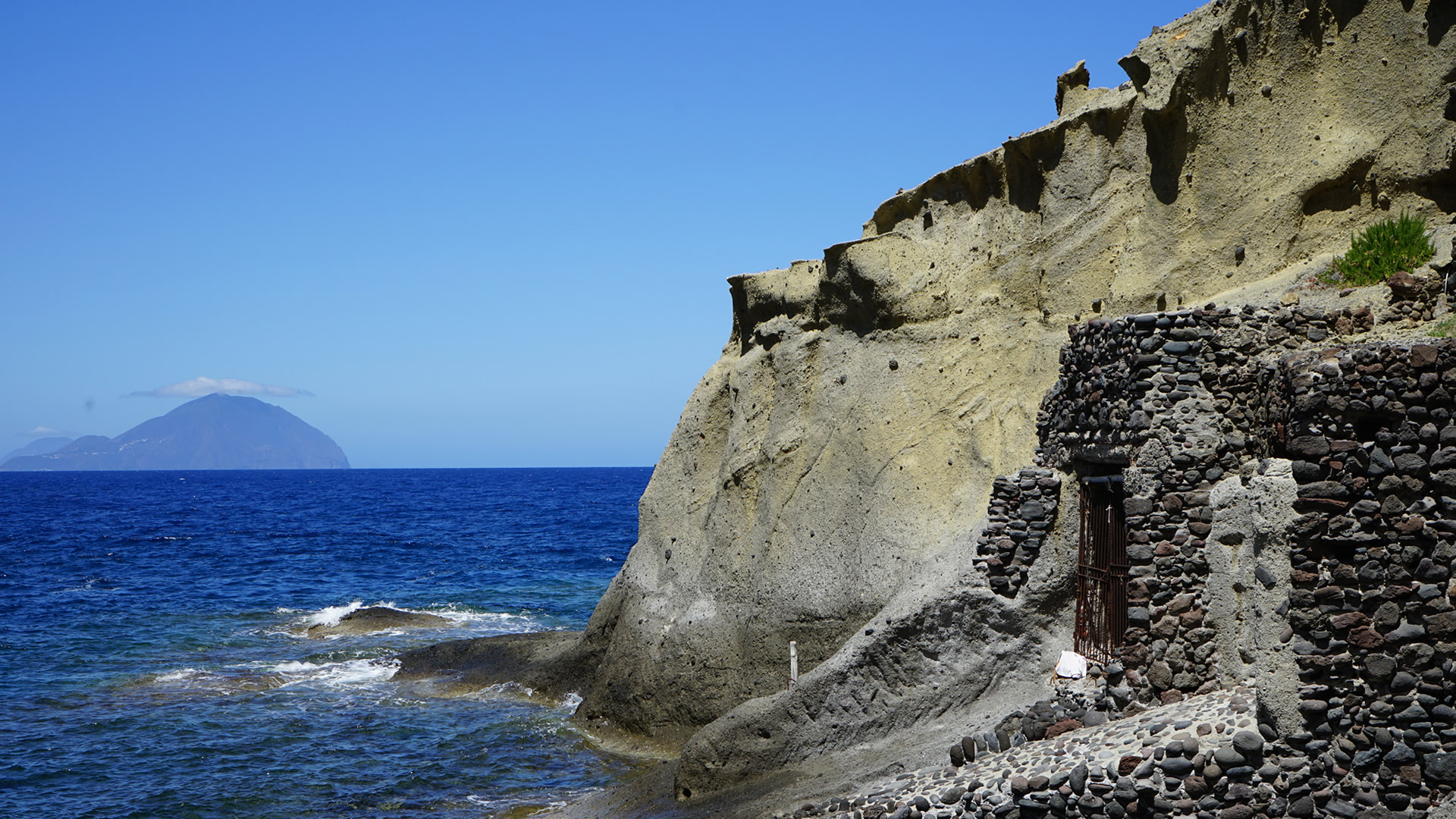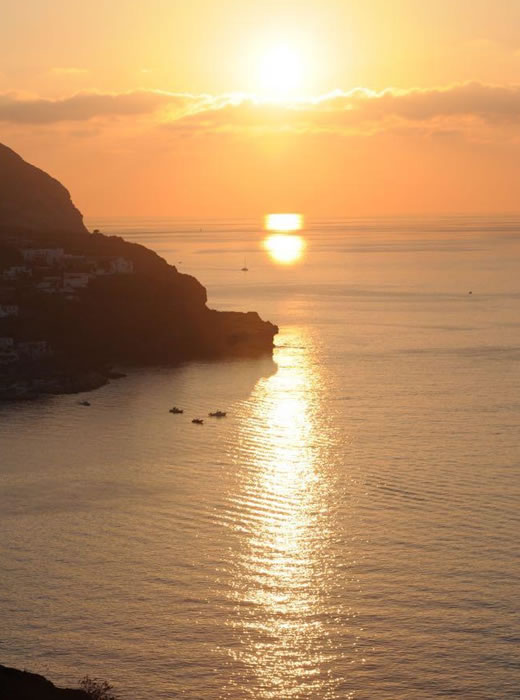 Sea, stacks, bays and boat excursions
It is an extraordinary setting, among remains of ancient boats excavated from the rock, sea-worn cliffs, the 'Faraglione', the sea stack in the centre of the bay, and the Punta del Perciato, a natural arch close to the Village.
Here too, there is no lack of services for visitors, and refreshments are provided in the main square of the village. On your return, the viewing point near the observatory is a must-see.
It will end your day with a breathtaking sunset and views of Filicudi and Alicudi. A unique day of sea, colour and light, not to be missed if you are on Salina.