The tourist port of Santa Marina di Salina
Santa Marina is one of Salina's three communes, with Leni and Malfa. It is the island's main harbour, the location for the most important tourist port in the Aeolian Islands, along with Lipari. Santa Marina is historically committed to tourism, where the first restaurants, bars and accommodation provided on the island developed. The long main street is very attractive, lined with many boutiques, bookshops, grocers, rotisseries, and restaurants, offering you the local crafts and traditions of the Island of Salina.
It's not possible to avoid the community of street cats, roguish, always alert, sitting in front of the food shops, hoping to grab something to eat.
Don't miss a visit to Antonella Di Salvo's bookshop. This enthusiastic lady offers the books she enjoys herself, and hosts cultural events and artists' exhibitions.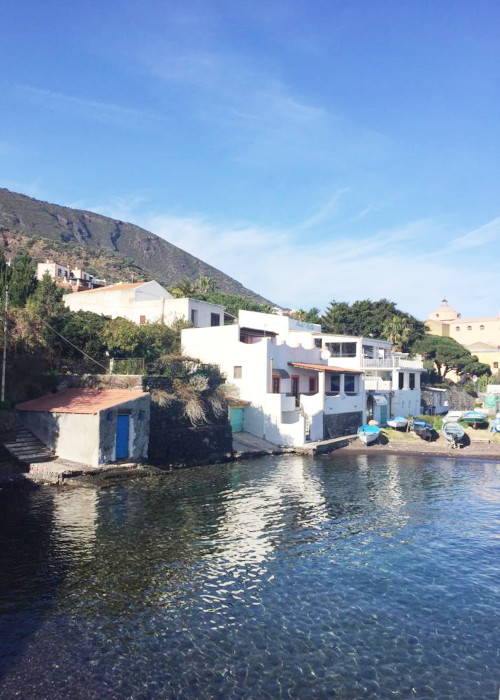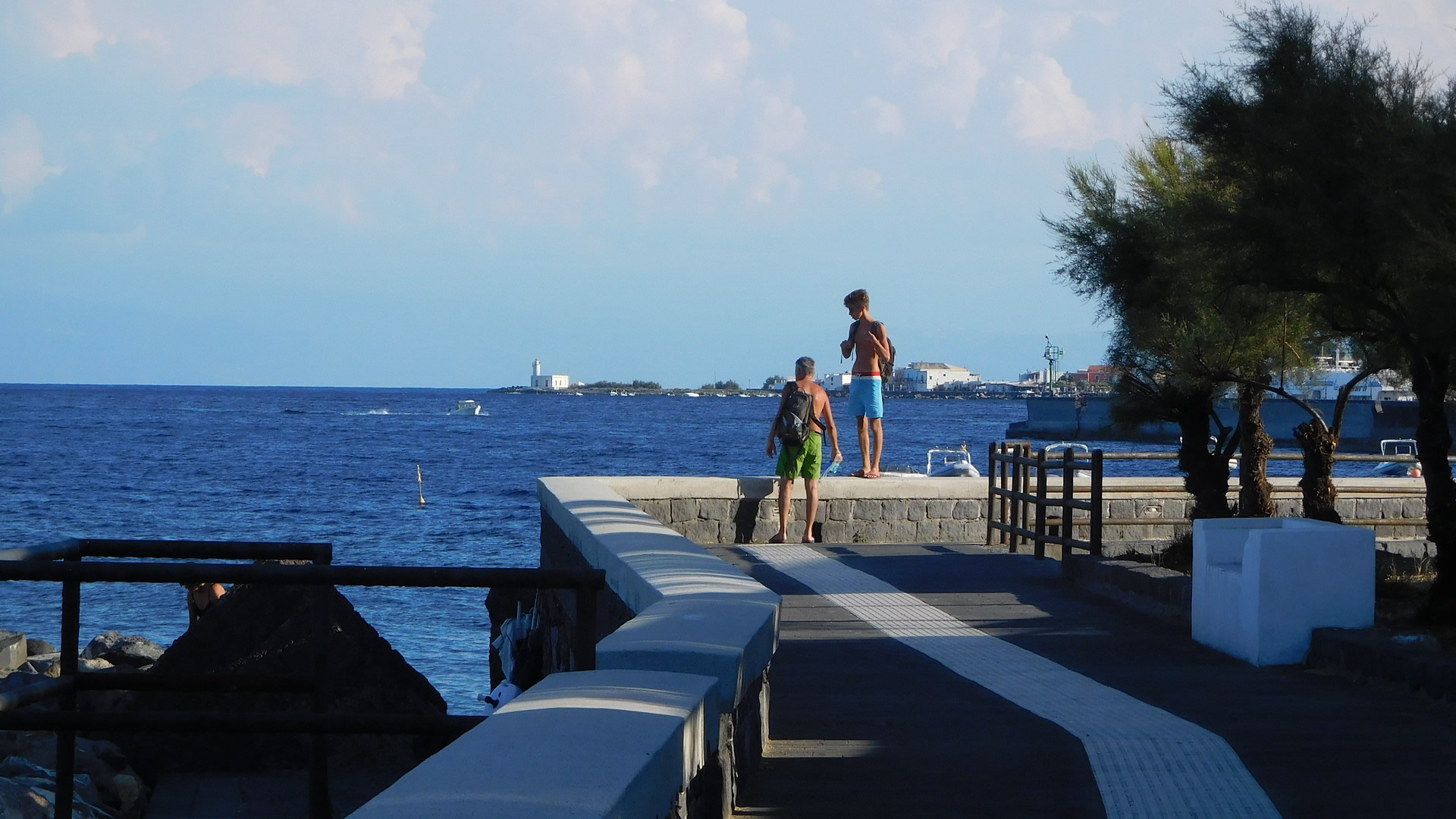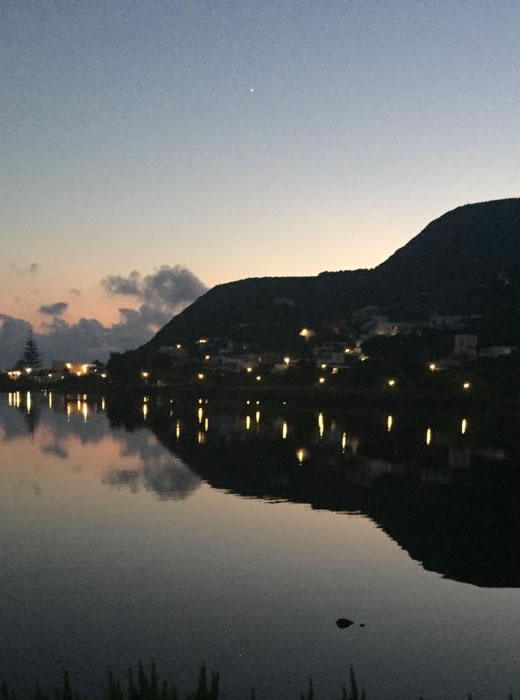 The seaside village of Lingua
About two km from Santa Marina, on the southern tip of the island, is the seaside village of Lingua, with its lighthouse and natural lagoon, once a source of sea salt, where you can spend a whole day by the water, or just an afternoon or evening in one of the many bars along the road down to the shore.
With a choice of cunzatu bread, pizzas, ices, and fish dishes, among street pedlars offering handmade charms, bracelets, rings and necklaces, Lingua is a place to spend an evening, in what might be the busiest place for an evening on Salina. This crowding is only relative however, because Salina is not a major tourist destination, so its beauty is not spoiled.